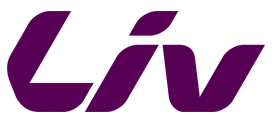 Avail
Advanced 1
2017
500 Frame & Fork Only Original price N/A
Available sizes: S, Frame/Fork Only
In store only
Our Canadian warehouses will be closed for the Holiday season beginning December 12th 2022 through till January 3rd 2023. While we're away, your friendly neighborhood bike shop is ready to help! Nos entrepôts seront fermés pour la période des fêtes du 12 décembre 2022 au 3 janvier 2023. Pendant notre absence, votre magasin de vélos de quartier est là pour vous aider!
FROM EPIC SOLO ADVENTURES TO GROUP ROAD RIDES. LIGHT, FAST AND ENGINEERED JUST FOR FEMALE ENDURANCE RIDERS.
All prices and specifications are subject to change without notice.