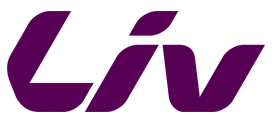 Brava
Advanced Pro 2
2021
2599 Original price 3699
Available sizes: M, in store only
In store only
Our Canadian warehouses will be closed for the Holiday season beginning December 12th 2022 through till January 3rd 2023. While we're away, your friendly neighborhood bike shop is ready to help! Nos entrepôts seront fermés pour la période des fêtes du 12 décembre 2022 au 3 janvier 2023. Pendant notre absence, votre magasin de vélos de quartier est là pour vous aider!
DESIGNED FOR CHAMPION-CALIBER RACING, THE BRAVA ADVANCED PRO IS AN AGILE RACE BIKE CREATED TO PROVIDE EXCEPTIONAL HANDLING AND MAXIMIZE ACCELERATION.
Key Performance Factors
Built to Perform
Advanced-Grade Composite open triangle frame design makes shoulder carrying easy, while the V-shaped downtube efficiently sheds mud.
Commanding Control
OverDrive 2 steerer combined with D-Fuse seatpost offer a lightweight, responsive and agile ride with precise steering.
Race Ready
Why We Love It
This women's-specific cyclocross bike is all about top performance and versatility across mixed terrain. Built from Advanced-Grade Composite, the OverDrive 2 steerer and D-Fuse seatpost create a lightweight, responsive and agile ride with precise steering. Enjoy how a slacker headtube and disc brakes give you extra confidence on the downhills, over technical features and in fast or tight corners. Born for approaching barriers and run-ups with confidence, the longer top tube is shaped for mount and dismount ease as well as shouldering comfort. Other features like 12 mm front thru-axle and dual water bottle mounts also make it smooth, convenient and comfortable for epic backcountry rides.<br><br><strong><a style='color: #0050FC;' href='https://www.giant-bicycles.com/ca/hookless-technology'>* Learn more about Hookless Rim Tire Compatibility</a></strong>
All prices and specifications are subject to change without notice.